Newport
The Link Between Wilderspin National School and 51 Fleetgate
Newport links Queen Street and Fleetgate and has a few interesting buildings which are worth noting as you pass along it. The name Newport is a medieval name referring to a new town extension and not necessarily a river port, and the street itself is one of the older streets of Barton being recorded in some sources as far back as 1185.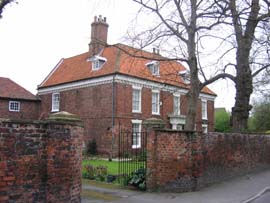 Starting from the Wilderspin National School on Queen Street and aiming north (towards Queen's Avenue), the first building of note is New Hall, a Grade II* listed building, on the corner of Newport and Queen's Avenue. This building dates from the 1690s or 1700s, although it may have earlier origins. The doorcase is c 1760 with a "Gothick" fanlight and richly decorated triangular pediment above, now partly hidden by a massive columned porch added to the front. The porch, ornamented with cherubs and palms of glory, was originally part of a classically-designed gallery inserted in the nave of Beverley Minster in the 1720s and taken down in 1826. Other fragments are known, but this is the most complete surviving portion. The gates and pillars at the entrance of Baysgarth Park originally came from the gardens of New Hall which were originally being much larger until the formation of Queen's Avenue. In the mid-1920s to sometime after 1940 there was a private school run from here whilst it was in the ownership of the Wressell family.
At the junction of Finkle Lane is an unusual looking building which used to be a corner shop. Just down from here heading towards Fleetgate is 35 Newport. Where George Wray, a brick maker and coal merchant, once lived. At the age of 80, in 1906, Wray was one of the folk singers recorded by Percy Grainger at Brigg. Wray achieved some notoriety in 1847 by selling his wife in Barton Market Place for a shilling, a survival of a common law divorce custom whereby a marriage was annulled and the wife transferred to her lover in public.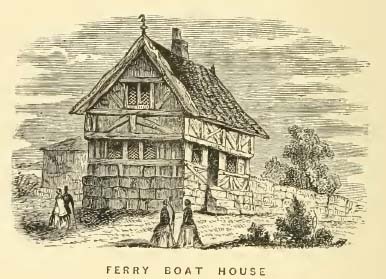 Also, around the junction between Finkle Lane and Newport, is believed to have stood the old Ferry Boat House. The sketch to the left was done in 1795 and illustrates what it would have looked like. In the 1850s when work was being done on Finkle Lane there was a cobbled pathway and large stones uncovered which were believed to be associated with this lath and plaster building. Of course, at this time, the Haven would have ran further south than it does now to reach this point.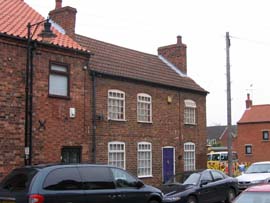 On the north side of Newport, past its junction with Finkle Lane, lies Overton Court. In 1731 the Empringham family of Barton had a large mansion house standing back from the road somewhere in this vicinity. The Gibson family acquired this land and through Joseph Gibson Newport Stores was founded. The Wass family married into this family and acquired the land (which included numbers 28 to 34 Newport) and this mansion would have stood in what was their orchard. Joseph Gibson traded as a grocer between 1822 and 1861. John Torry Wass married Sarah Gibson (Joseph's daughter) around 1861 which led to the Wass family trading as grocers from Newport from this time to sometime after 1940. Sarah died around 1861 and John Torry Wass then married Betsey Overton, and in turn named their son Overton Wass. Overton Wass is where Overton Court gets its name from.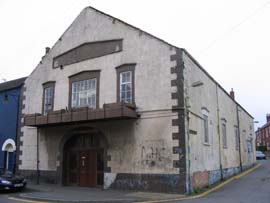 At the junction with Maltby Lane is a building that used to the Oxford Cinema but latterly a fitness centre. It opened in the early 1920s as the Oxford Picture House and Theatre of Varieties. On Monday 27 April 1964, for three days the x-rated "The Day of the Triffids" was being shown. On Monday 18 October 1965, for five days, the Beatles latest movie "Help" was being shown, and this was in technicolour. And on Monday 20 June 1966, again for five days, the James Bond movie "Thunderball" was being shown. The cinema branched out in 1967 to include bingo. The cinema closed in 1979 and by 1985 it was called the Oxford Bingo Club. By 1994 it had closed totally before becoming the fitness centre in later years.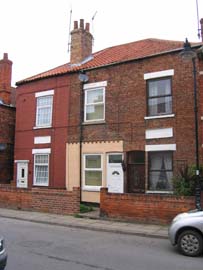 Further along Newport on the north side lay numbers 82 to 86. This hipped roofed building was built in 1838 as a Primitive Methodist chapel, replacing an earlier chapel behind King Street (or Old Market Lane as it was then known). It was enlarged in 1844 in a very plain style. The Primitive Methodist church on Queen Street (now the Joseph Wright Hall) was built in 1867 and probably replaced this building.