Visit Barrow on Humber
March 8, 2021 9:58 am
By Richard Hatfield
---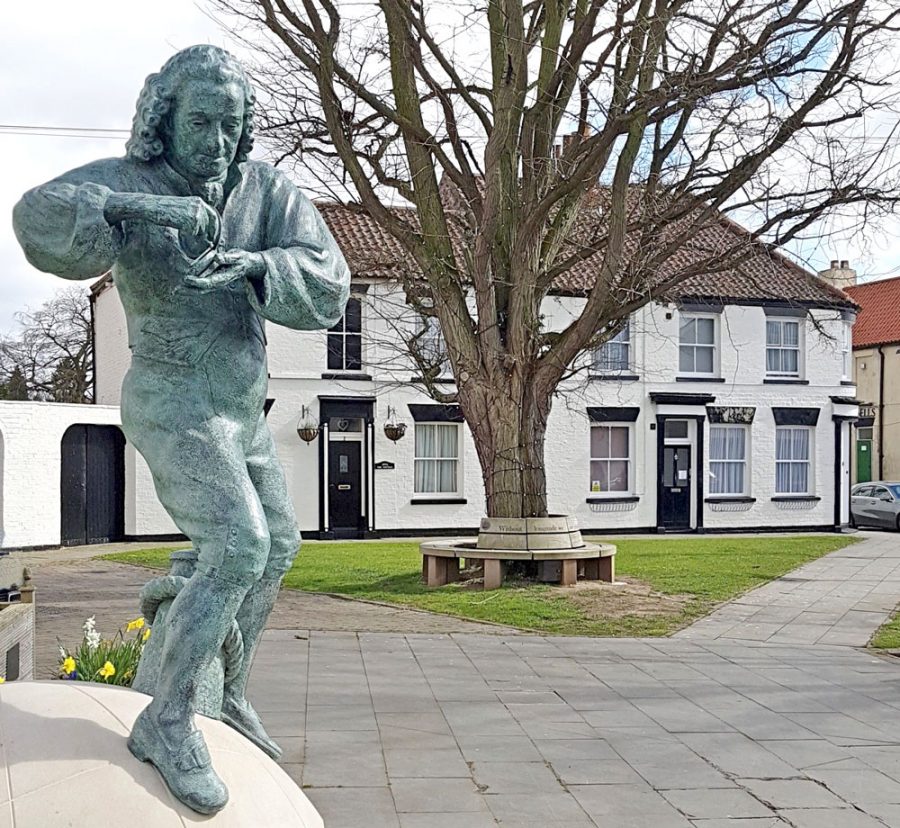 Barrow upon Humber High Street is one of the finest in North Lincolnshire with many examples from the Georgian and early Victorian period. The streets radiating from the Market Place at one end, and from the Church at the other, also contain many buildings, grand and small, of architectural interest.
In the Market Place stands the recently installed statue of John 'Longitude' Harrison, who lived and worked in Barrow for the first half of his long life. A self-taught clockmaker, his work finally enabled sailors to navigate accurately and thus more safely. Some of his other inventions are still in common use today. There are explanatory boards nearby and further information can be found in Holy Trinity Church at the other end of the High Street, which contains the famous portrait of Harrison.
Along the way you will see 'Papist Hall', one of Barrow's oldest houses and one of the earliest to be built in brick. The Village Trail, available as a leaflet and on-line at https://barrow-upon-humber.co.uk/walks-in-and-around-barrow/ provides a guide to many of the other buildings of note.
A stream called The Beck flows through the village and where it passes beneath Beck Lane, there is a restored hand-operated pump. The stream flows out to the Humber at Barrow Haven, where there are moorings, an operational wharf and earthworks which are the remains of a Norman castle. There is also a railway halt for trains on the Barton-upon-Humber to Cleethorpes line. Between the village and Barrow Haven are the Blow Wells, managed by Lincolnshire Wildlife Trust.
---
---